ABOUT - MSPT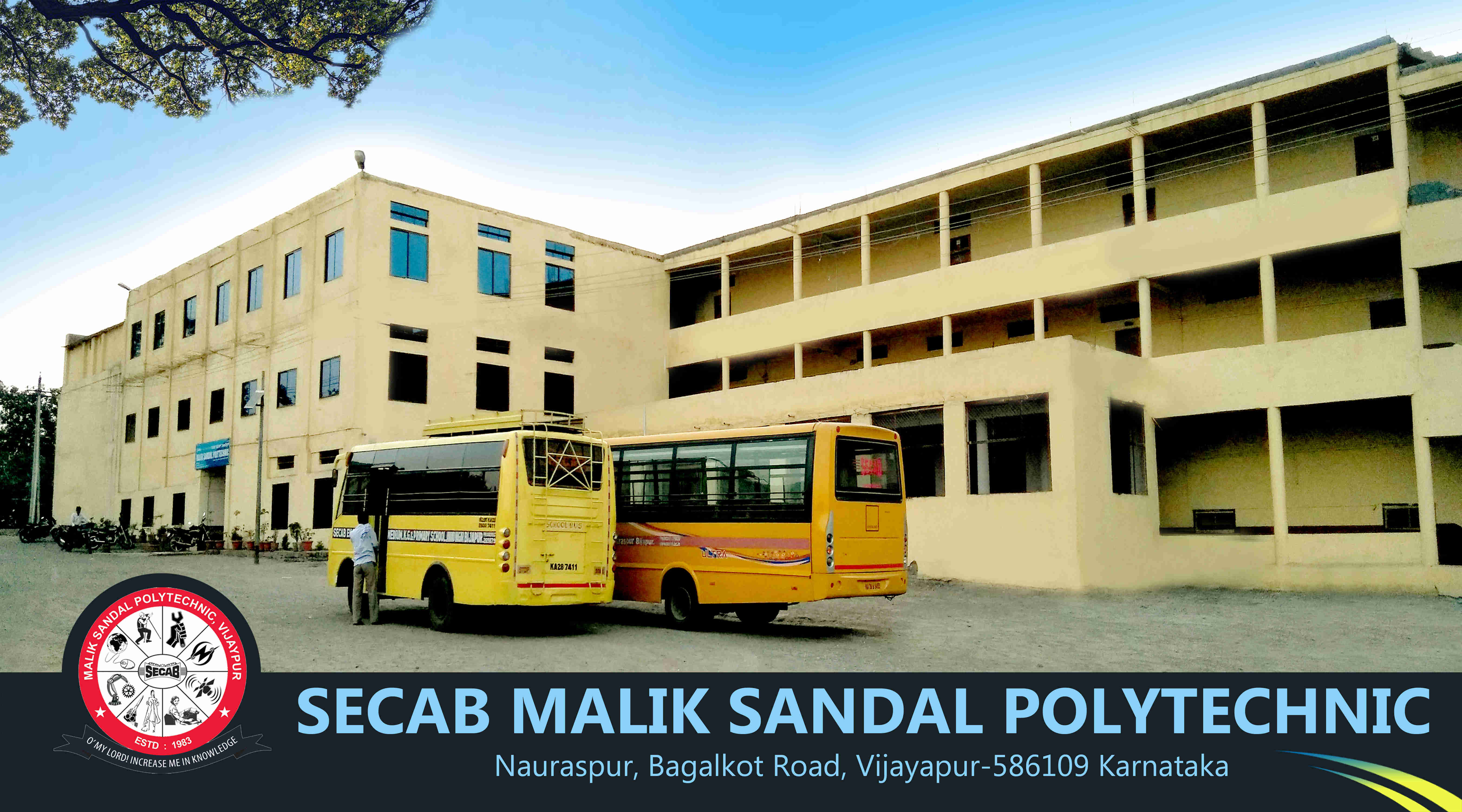 Malik Sandal Polytechnic was the first institution to name itself after the renowned architect of the 16 th Century. It is one of the oldest Institution in the historic city of Vijayapur. It was established in the year 1983 by Sri S.A Punekar Founder and President of SECAB, with an objective to provide appropriate technical education for the students of vicinity. It is known for imparting quality education. It has highly qualified and committed staff with adequate Infrastructure. During its tenure it has produced a good number of Diploma holders who are working in various fields in India and abroad.
Malik Sandal Polytechnic, Vijayapur is recognized by the Directorate of Technical Education (DTE), Government of Karnataka and approved by All India Council for Technical Education (AICTE),New Delhi.
The Institute is located on a sprawling 5 acres of land in the heart of city within 1.5 km from central bus stand and 0.5 km from Ibrahimpur railway station. The Institute has spacious lecture halls, well equipped laboratories, workshops and a vast play ground.